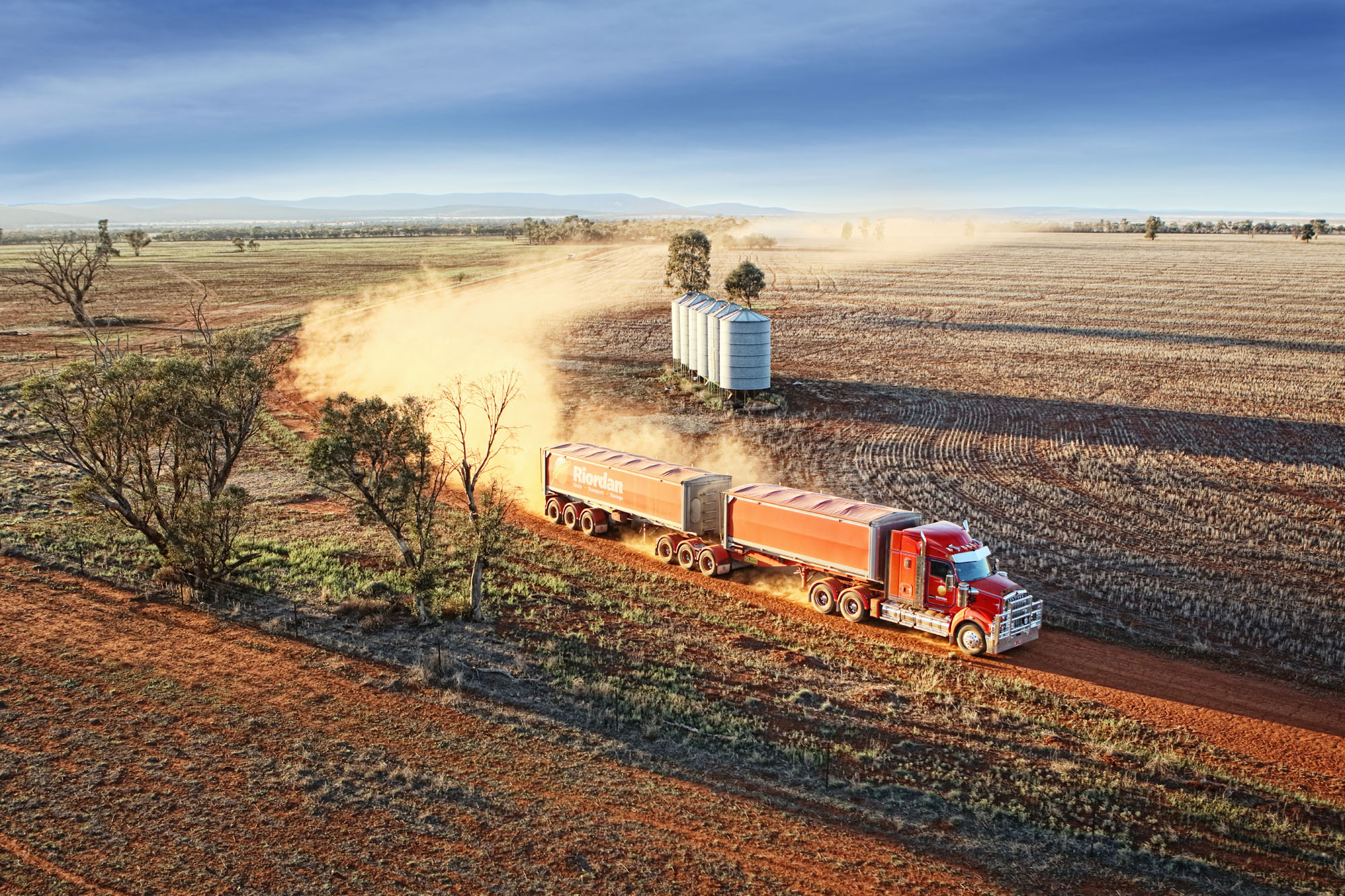 Grain Storage
Riordan Grains has access to up to 400,000mt of accumulation and storage capacity up country across Victoria and Southern NSW.
At our three container packing sites, Lara, Balliang and Lismore, we can pack up to 250,000mt per annum of all grains, oilseeds and pulses.
At our Balliang site we offer weevil treatment and grain cleaning services.
Grain Export
Containers
Riordan Grains specialise in packing 20ft containers in bulk.
We can either contract pack your grain, or source, transport and pack a price delivered container terminal (DCT).
Packing facilities are available at Lara, Balliang and Lismore, all of which are AQIS accredited. Each site has the capacity to pack 600 tonnes per day.
Bulk Imports
Looking to import bulk stock feeds or fertilisers? Riordan's AQIS Approved Premises can store and transport bulk imported products. We hold AQIS Accreditation for the storage of imported whole coarse grains.
Bulk Exports
Riordan Grains is loading bulk grain on vessels out of Geelong via a mobile bulk loader. We offer grain on FOB terms utilising our storage network for pre-accumulation and loading onto vessels. With over 20 years of grain logistics and execution experience we are well placed to execute the loading of your vessel.
To enquire please email: grainservices@riordangrains.com.au
Shipping Stem:
Click to Download
Geelong Port Policy and Procedures.
Click to download PDF
Port of Portland Policy and Procedures.
Click to download PDF
Indicative FOB contract:
Click to Download